Early Nei Jia Practice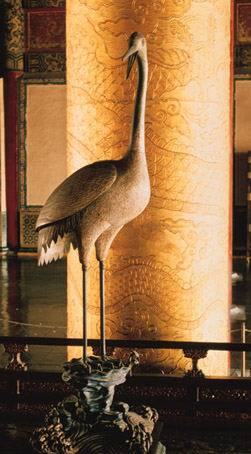 Examples of early Nei (Internal) Jia practice can be found in the developments that were made in Qigong. For example Qigong's guiding principle is harmony, classical Chinese philosophy such as Yin and Yang as its theoretical base, the use of will power as its fundamental means, a combination of motion and stillness as its form of expression, and mental, physical, and spiritual work as its goal. Qigong's roots are found in Daoyin which practiced quieting and focusing the mind in order to gather energy. This is as opposed to modern forms of exercise, which require both the display of one's strength and skill and consumption of energy.
Another form of early internal arts practice was called tuna (exhaling and inhaling), otherwise known as tiaoxi (regulating breath) or shiqi (absorbing qi). Early examples of tuna can be found in early records of Chinese philosophy.

.

In 1973, a painting was unearthed from a tomb of the Western Han Dynasty at Mawangdui near Changsha, capital of Hunan province. This picture vividly depicts Daoyin movements and the effects they would produce upon certain diseases. This demonstrates that fitness was obtained during that time through exercises utilized stretching, alternating motion and stillness, as well as quietness.
Legend has it that one of the promoters of Daoyin practice during the Han Dynasty (206 BC-22 AD) was a prominent physician known as Hua Tuo. Hua Tuo is credited with developing Wuqinxi (Five Animal Game) a set of exercises that imitated the postures and behavior of the tiger seizing, the deer stretching, the bear crawling, the monkey jumping, and the bird flying. Not much is known of Hua Tuo's practice, other than it said that he was primarily concerned with prevention of disease. The story goes that Hua Tuo became frustrated with constantly receiving patients often suffering from diseases or disorders very often in the terminal stages. Hua Tuo became sure the only way to cure disease was to avoid it, or prevent it, to begin with by using exercises that alternated motion with stillness, stretching, and quietness. The death of the youthful looking Hua Tuo is shrouded in mystery. However, it is said that he passed on the essence of his research and teachings to his disciples secretly and selectively.
Tales abound about the plight of Hua Tuo's surviving disciples, but usual story goes that they traveled to three different areas of China and created schools of martial arts in and around famous mountains: Wudang, Emei, and Song. Over time, these mountains would develop martial arts schools known as Kong Tong (Wudang Mountain), Kunlun (Emei Mountain), and Shaolin (Song Mountain) respectively. These various "mountain" schools would develop certain characteristics that still are recognizable in and around these geographical areas to this day.